General builders for home refurbishments in Purley, Surrey
Do you love where you live but is your house in Purley, Kenley, or Carshalton, no longer catering for your needs? Perhaps you have just bought an old and run-down property that needs a complete revamp? Or maybe you would like a complete kitchen or bathroom refurbishment?
Strata Build is a well-established local building company specialising in all aspects of property renovation and refurbishments.
Our time-served builders can complete a wide range of services including new kitchen and bathroom installation, internal re-modelling, and house extensions. Whether you need more space or simply wish to transform your existing space, we will have the right house revamp solution for you.
Our general builders complete all work to the highest standards and our workforce are all fully-accredited and skilled within their area of expertise. All work is carried out with our clients in mind and we always aim to meet or exceed their expectations.
Our local building company can complete:
Flat and house refurbishments
Residential and commercial property developments
Quantity surveying
Architectural drawings
Planning approval and building regulations
Building and construction
Bespoke design
Tiling
Extensions
Storage solutions
Painting and decorating
Carpentry and joinery
Electrical services
Plumbing and gas services
Flooring
Plastering
Lighting
General building work
Contact our local building firm today to book a property refurbishment consultation on 020 3488 0070.
Home renovation services near Kenley
Would you like to update your property in Kenley, Purley, or Wallington? Do you not want the hassle and costs of building a new home? We can complete all types of flat and house renovations and alterations to make it the dream home you have always imagined.
We are experienced in all types of renovations and house revamps, including whole or part renovation, single and double-storey extensions, rear and side extensions, loft conversions, bungalow conversions, home restoration, and remodelling.
We offer a range of refurbishment and structural services, including:
Kitchen refurbishments and installations: We have a wealth of experience transforming kitchens so they not only look fantastic but are beautiful and practical spaces. We will complete all the work involved in fitting a new kitchen, including plastering, carpentry, electrics, and decoration.
Bathroom refurbishments: Would you love a new bespoke bathroom that is both practical and aesthetically beautiful? We can supply and fit a range of made-to-measure bathrooms from adapted wet rooms and shower rooms to stunning family bathrooms.
Internal alterations: Sometimes making internal modifications to your home can transform the living space. For example, opening out two rooms to create one open-plan living area can dramatically change the way you live and enjoy your home. Strata Building has years of experience with load-bearing steelworks, so we can open up your house.
Recent home refurbs in Purley
CR8 building contractors and refurbishment company
At Strata Build, we are experts in residential and commercial construction. We can handle projects of all sizes and scope and offer the best advice about your building project.
Our refurbishment and building projects will always be run smoothly and efficiently, finishing on time and on budget.
We provide full estimates, with a breakdown of all costs, so there are never any hidden costs. We can source all products and fixtures from leading manufacturers at fantastic trade prices
We Proud members of the Federation of Master Builders (FMB) so you all work will offer the highest standards of workmanship.
We offer an end-to-end and comprehensive service and can fully manage every aspect of your project from design and surveying through to construction, completion, and aftercare.
There will always be a project manager who will be the single point of contact throughout the project. Clients are kept regularly up to date at every step of the project, so you know exactly what is happening and can ask any questions you wish.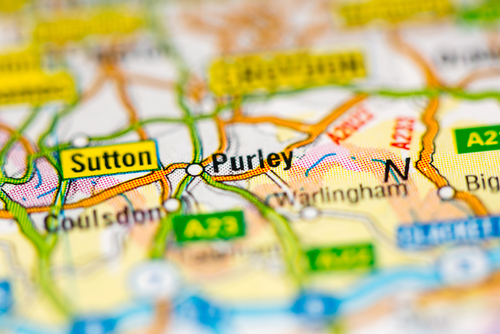 We provide no-obligation quotations in the following areas:
Kenley
Carshalton
Wallington
Sanderstead
House revamp design in Purley
If you are considering revamping or renovating your Purley property you may be wondering where to start. We follow a comprehensive and detailed project management process, so each detail of your property renovation is planned carefully. No space is too big or small for our experienced builders to handle. We will work with you at every stage to ensure that you achieve the renovation you want.
Whether you are after a new kitchen or your house completely remodelled, our building company is a one-stop-shop for all your property refurbishment needs.
House renovation design: You may know exactly the look you are after or have no idea. Our house design specialists can work with you, offering creative ideas and inspiration.
Plan: With access to architects and surveyors, we can help with any issues relating to planning.
Build: Our experienced and skilled builders have the knowledge and experience to complete any building and construction work efficiently, with a keen eye for the small details that make the difference.
Finish: From painting, tiling, and decorating to all electrics, plumbing and lighting, we can complete every aspect of your project right down to the last detail.
Aftercare: We offer a comprehensive and helpful aftercare service and all work comes with a guarantee for your complete peace of mind.